Amish Cheese + More Available!
Welcome to Shisler's Cheese House, home of several high-quality products, including meats and, of course, cheeses! When you are looking for an amazing selection of Amish cheese, there are few that match our inventory. Shisler's offers great and delicious cheeses, including the regulars, such as cheddar and swiss, to more specialized cheese, like goat cheese! Our fantastic cheese is always homemade, and tastes great! Have questions about our cheese, or anything else? Contact us today and we will get back to you!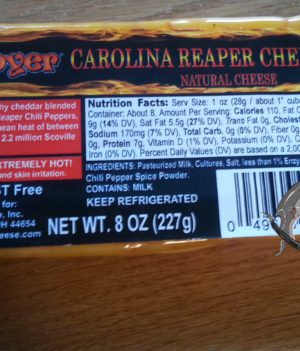 Carolina Reaper Cheese is currently the hottest cheese we have to offer with up to 2.2 million Scoville units of heat!
Sku:

344-1

Availability:

In Stock